brgy mayacabac dauis bohol
Centralleville Residences: A house with a fantabulous team that has complete features located in Mayacabac, Dauis, Bohol.
 We all know that Bohol has many tourist spots and it can captivate the eyes of all Filipinos as breathtaking things to do in Dauis. It is one of the two towns on the island of Panglao and has the highest point of tourist attractions in this bewitching City. It is only three kilometers from the capital and is one of the oldest municipalities of Bohol. The people are very curious about this place. Wouldn't you want to live near the amazing spots? Choose to build your dream home in this beautiful location and enjoy the best rate amenities.
The place of Mayacabac, Dauis is a 1-hectare Athena Townhouse unit with a 2-story in Centralleville Residences strategically located in between Tagbilaran City and Panglao Bohol. This is more convenient in many establishments such as (Schools, Churches, Public Markets, Malls, churches, Municipal halls, Police Stations, Restaurants, Gasoline stations, White Sand Beaches, International airports, and many more). Dauis is one of the must-see towns in Bohol which is a preferred tourist spot, perfect for vlogs and photography. The project features are the following: 1.) Concrete Roads 2.) Drainage System 3.) Guard House 4.) Parks and Playground 5.) Perimeter Fence 6.) 10 Meters Wide Entrance Road 7.) Water Treatment Facility 8.) Material Recovery Facility 9.) Friendly Community 10.) Electricity Supply by BOHECO and aside from the electricity we also install Solar lights; so, the roads will be brighter and more illuminated. Moreover, we have lots of exciting promos as well as inclusions that we provide for your growing family and relative's gathering.
Centreville Residences, ideally located at Mayacabac, Dauis, Bohol, 2nd class municipality; a community with serenity and vigorous for your lovely home.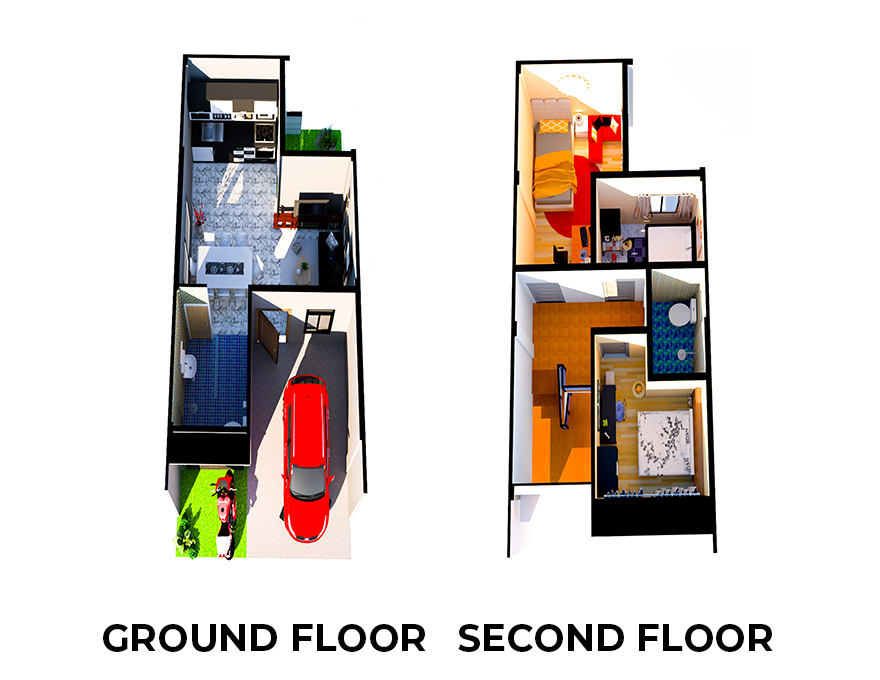 LOT AREA: 50 sqm
TOTAL DEVELOP AREA: 86.12
GROUNDFLOOR
Living Area
Dining Area
Kitchen
Toilet & Bath
Stairs
Service Area
SECOND FLOOR
Masters Bedroom
Toilet & Bath
Bedroom 1
Kid's Room/BR 2
Stairs
Hallway
OPEN SPACES
Carport
Landscape/Motorport
20 mins drive to Bohol Panglao International Airport
20 mins drive to White Sand Beaches in Panglao
15 mins drive BISU Bingag Campus
3 mins drive to Our Lady of Assumption Church
3 mins drive to Tagbilaran City
Walking Distance to Municipal Hall of Dauis
Walking Distance to AA's BBQ & Cafe Razer
Bohol Plaza Resort